About Media99

Established in 1998 to provide florists the means to expand their business online, Media99 has an established reputation as a leader in florist eCommerce. We are focused solely on florist eCommerce and point-of-sale integration. We do not own any flower shops, wholesalers or anything that competes with our clients. Our team of experienced designers, developers and programmers, paired with florist marketing and industry knowledge, are equipped with the tools you need for your online florist business to succeed.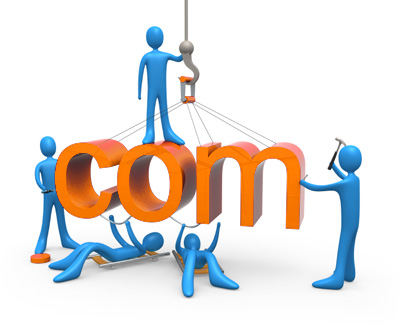 Customized: We start from an expansive creative base compiled from twenty five years of working with florists in the online market, then customize each website to our clients needs and wants. We make your site look the way you want, helping you stand out in the virtual haystack that is the online floral eCommerce business.

Our designers and programmers work with you to create custom, responsive florist eCommerce website that will not only WOW your customers, but also follow up that first impression with a pleasant online flower shopping experience. From upscale to product-driven, simple to elaborate, our goal is to make your online floral presence continue your branding and the look and feel of your brick-and-mortar florist.
Your Style, from Simple to Spectacular: Our partners/clients come to us with their ideas at various levels of development. Some have very specific ideas and we work closely with them to bring those ideas to life. Others are looking for a fresh, new look; they know they want a solid florist internet presence, and look to us to give them the aesthetics and functionality they desire. In either case, we provide the client with the floral eCommerce website they've envisioned. Backing our florist website design is an time-tested infrastructure and florist-specific shopping cart written for florist eCommerce websites.
How can you benefit from Media99's services?
We have the most competitive rates for setup, hosting and transactions in the florist eCommerce industry.
SiteWorks, our online florist eCommerce website management software puts the power in your hands by allowing you to make changes to your florist website 24/7. Our custom online software is accessible from any internet connected device via a web browser, and allows you to choose what products are on your site, their prices, images and much more!

Our ever-expanding online knowledge base, Wiki99, provides you with step-by-step tutorials for using SiteWorks, our florist eCommerce website management software.
Access our HelpDesk 24/7 to request assistance from our team. Get help adding content, creating custom graphics, adding products or simply ask us a question.. We are also available via email and social media, and even telephone, especially for those times where the question is just too complex to type.

Our team has extensive knowledge of florist eCommerce, graphic design, programming, retail management and customer service and has spent twenty-five years in the floral industry.
We have over 65 years combined experience in the floral eCommerce business.
Get service from real people. When you call Media99 you are put in contact with a LIVE person. In the instance you do leave anyone on our team a voice-mail, your call will be returned promptly.
While we have a good working relationship with wire services, we are an independent company and are not affiliated with them.
We add new features and tools to better help you get the most out of your website and nearly all of our new features are available at no charge.
These are only some of the benefits we provide. Contact us today and learn how Media99 can help you shine!