SiteWorks - 24/7 Florist Website Management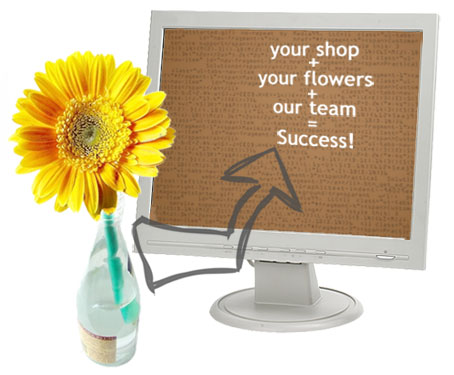 Readily available options for website maintenance are vital to florist website management in order to have a successful florist eCommerce website. SiteWorks, our custom florist eCommerce website maintenance system, puts all of the tools needed to edit your florist eCommerce website right at your fingertips - 24 hours a day, 7 days a week.
These tools are available from any computer or device with an internet connection and web browser. After you login you can change the options you need to change, create a new category, add a new product, setup a discount code and much more! Just a few of the features available for all of our florist eCommerce websites include:
Florist Product Management, including:
Home page products, multiple pricing options, multiple images per product, shipping options, category associations, and related add-ons
Add-on Item Controls:
You choose what products are offered as add-ons during the checkout process. Balloons, candies, plush animals and more.
Category Set-up Control:
Edit your categories names, descriptions, products, and create new categories.
View, Print, Fax and Email Orders:
Look up details about an order, and email or fax your order to your shop.

Custom Discounts & Promotions:
Create discount codes, promotions and events all in one place.
Delivery Charges by Zip Code:
Flower delivery to different zip codes costs different, and you have control over what you charge.
Delivery Date selections, Order Cut-off Times and More:
Close your shop early, or for vacation, or change your cutoff times for same-day delivery.
Email Marketing Campaigns and Website Banners:
Every year we release a series of email marketing campaigns and advertising banners for use on your website. You choose the banner and campaigns you want for the particular season or holiday.
Designated Products for Local Delivery Only
These plus many more features are all available to you 24/7 from anywhere in the world with SiteWorks, Media99's online florist eCommerce website management software.