Editing Your Floral Photos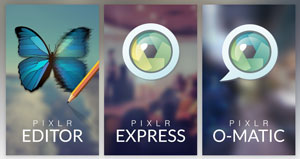 Being a florist you probably take photos of those custom-made arrangements created by your in-house floral designers. But how can you get the most of the post-production without sinking hundreds of dollars into expensive editing software?
Have you tried Pixlr? This online multi-tooled image editing suite is a great way to enhance, crop, edit, and tweak your photos. Did we mention it's free? That's the kind of budgest every florist, big or small, can deal with.
In addition to the vast amount of options you can access on Pixlr's main site, they also have apps for iDevices and Android devices. This way you can photograph your floral arrangements using your mobile device, and edit it right then. When you upload your photo to your site for use you know what the end product be.
Head on over to Pixlr and take a look at the options. You may be suprised just how easy they are to use. And easy is always good.