Become a Florist Website Beta Tester with Media99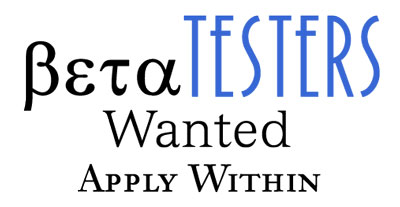 Beta testing is a part of development. Software, hardware, products, features and many more things go through early stages of testing before they are officially released to the consumer. Through this method website developers can iron out any bugs that may exist before making the product or feature available for distribution.
Media99 always has projects on the table that need florists willing to help test some of the newest developments in the floral ecommerce industry.
So what roll can you play? Feedback on usability, appearance, functionality and any piece of the puzzle that may contribute to more pleasant user experience and increased conversions from your florist website. By applying to become a beta tester you are offering your time to review new features that will be put in place on your website.
What are the benefits of becoming a florist website beta tester with Media99? You can be one of the first people to have the newest features appear on your site. During beta testing there will be many changes made based on your feedback and updates. Currently there are no defined lengths for testing periods, as each project is different. Each project will differ in the number of testers selected and the time it takes to make sure things are working properly.
If you would like to become a beta tester head on over to our application form and submit your information. We will contact each individual when the groups are chosen.
Click Here to apply to be a Media99 Betea Tester Today!*

*you must be a current partner of Media99